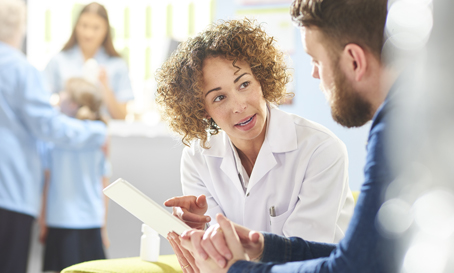 Get a quote
8:30am - 7:30pm Monday to Friday
9am - 1pm Saturday
10am - 4pm Bank Holidays
CLOSED Sunday
At Grove & Dean we offer access to a large panel of insurers, providing fast and reliable private medical insurance cover.
Working closely with Active Quote, our hassle-free approach allows you to secure the most appropriate levels of cover, suitable to your individual medical health insurance requirements.
We can cater for individuals, families and businesses, ensuring you can choose the insurance package most beneficial to you and your needs.
Choosing private medical insurance doesn't have to be time consuming and as a Grove & Dean Private Client you can rest assured that you are covered at the most appropriate level, alongside a premium that suits you.